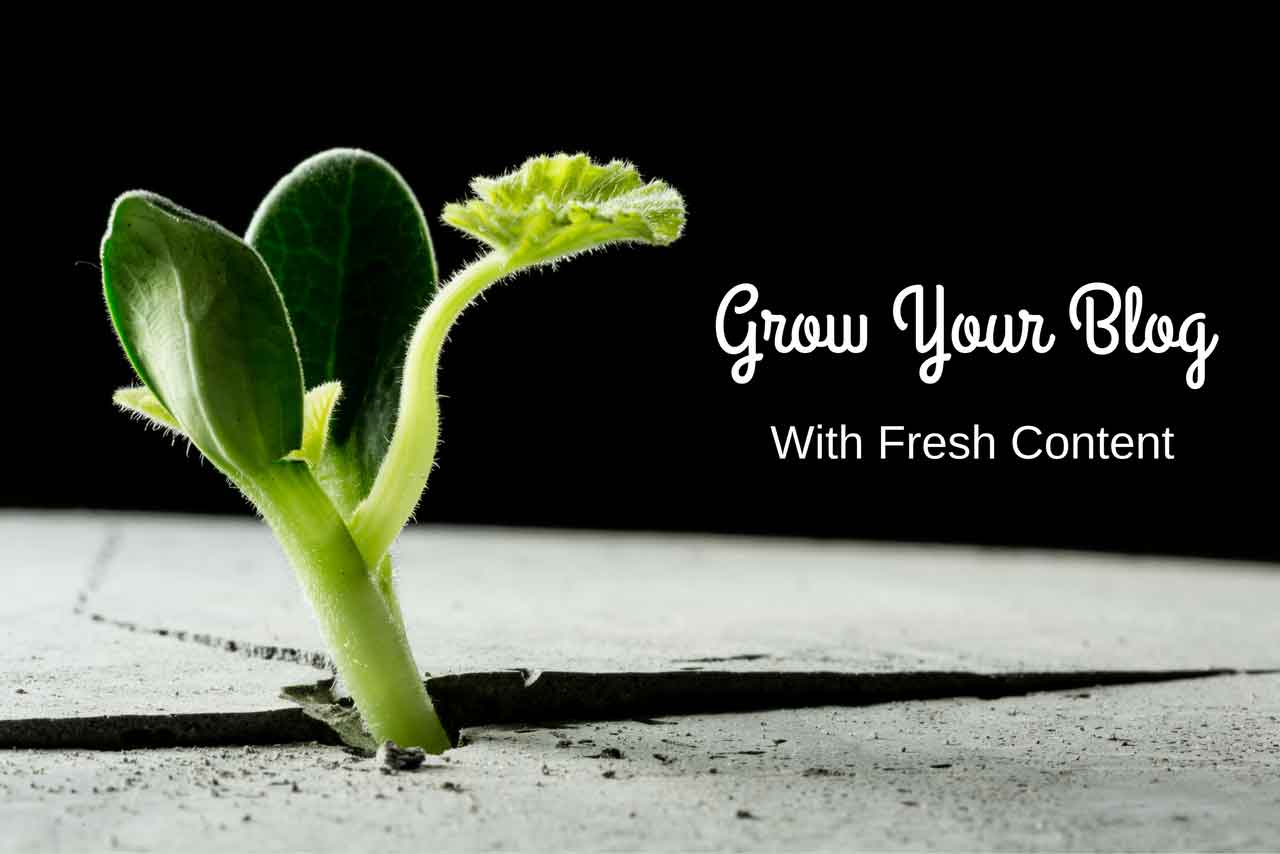 20 Ideas for Fresh Blog Content
Posted on
January 16, 2018
Well-written, well-promoted blog posts are a key element of many content marketing strategies. In fact, they're an easy way to add new content to your website on an ongoing basis, which Google often rewards in the form of better organic search rankings for the keywords you include. Strong blogs also position your company as a thought leader in your space and give you a more casual way to tell your company's story when compared to more formal pieces like news releases.
The challenge is that writing a regular blog for your business is no small task, especially if your goal is to publish content on a weekly basis (or even more frequently). If you find yourself scratching your head when it comes to thinking of what to write about, here are some ideas that may help based on successful blogs I've seen over the years. Remember that your blog shouldn't be viewed as a microphone for sales pitches. Ideally, you'll have more posts that fall into the thought leadership/education category. As always, effective content marketing is about the soft, subtle sell that entices your audience to learn more!
The 20 Ideas
1. Think about common misconceptions or myths in your industry or related to your products and blog about them from an educational viewpoint.
2. Interview a customer and write about how they're tackling a problem or using your offering in an interesting or inventive way. This could take the form of a small moment story.
3. Create a then-and-now comparison if your industry, service, or product has been around a while. You could also educate readers with the full history of a product or service. Sometimes these blasts from the past can be nostalgic or just plain amazing for readers (e.g., if you're in the healthcare space, think about how care was handled 50 or 100 years ago!).
4. Deliver meaningful how-to advice on a hot topic.
5. Do a survey and report on the results.
6. Ask your customer support or sales team for questions customers commonly ask about your products. Depending on how much response you get, you could highlight a burning question with its answer or do a short Q&A on related issues.
7. Write about trends happening in your industry and what they could mean for customers or the industry as a whole.
8. Read a book and write up your take. This could be a book specific to your industry or a more general book about a business icon or how one aspect of society or technology is disrupting your industry (think books by Malcom Gladwell). You could also provide a rundown of relevant books in your space.
9. Create a go-to list of great information sources, publications, Twitter feeds, or blogs you follow for your industry. If your readers can understand some of the hotspots they should be checking out, you're doing them a favor as well as promoting yourself as a thought leader and guide. This may include a list of influencers, too.
10. Write about emerging news in your industry. Is there new legislation that will change the game? Is there a new leader in charge of policy likely to shake things up?
11. Write about a big industry event you just attended and your insights about what you saw and heard.
12. Profile someone at your company – maybe it's a member of the leadership team, maybe it's a popular sales rep or customer support agent. You could interview someone who's only been there a month about their initial reactions to the company (assuming that what they say is positive!) Highlighting your company culture can be very effective if you're in hiring mode.
13. Do a year-end summary or write about lessons learned. This could be a series of questions you ask two or three people to respond to.
14. Do a projections post for the upcoming year. Just as the suggestion above, this could be framed up as an interview.
15. Give your company a pat on the back if you've won an award, but frame it up to discuss what that means to customers. For example, if you're on a list of 'fast-growing' businesses in your space, how does that affect your company and the markets you serve? You could also highlight customers who have received accolades as well.
16. Promote a product launch if the spin isn't too 'salesey.' For example, you could talk about the process (hopefully you could highlight customer input along the way), or a customer's reaction to the new product. Personally, I think a straight product announcement is best for a homepage box or news release, but you know your audience best. They may crave this info on your blog.
17. Highlight the volunteer work your employees do or donations they make as a group to support important causes. This is a great way to highlight the softer side of your corporate image and promote causes your team believes in.
18. Explain your processes. If you develop software, what are the steps that take a product from initial concept to being generally available? If you sell consumer goods, how do you get the idea to create something new, and how do you bring it to market? Certainly you don't want to give away any trade secrets or competitive information, but shedding light on the 'how' can be educational and interesting for readers.
19. Ask readers to submit brief stories on a topic relevant to your company. People enjoy giving their personal vignettes and becoming part of a company's story, particularly if they've had a great experience with the brand. Including some sort of prize for those who enter or the top three most-liked submissions (if you tie in a social media element) can encourage participation.
20. Develop a resource recap featuring some of your best content pieces by subject area, including case studies, videos, infographics, guides, etc.
Promoting Your Blog
Writing and editing the content for your blog is only half the battle. The other half is in developing and executing a strong promotional plan so your hard work is seen by your target audience, search engines, and other industry influencers. This is a core element of your content marketing strategy. Promoting each post will likely include placement on multiple pages of your website and sending it far and wide over your social media channels. Don't forget to share the post multiple times per channel, possibly altering the title, because not everyone will see it the first time. You may also elect to send posts to your customer or prospect database as a well-designed email or within an e-newsletter.
Happy blogging!