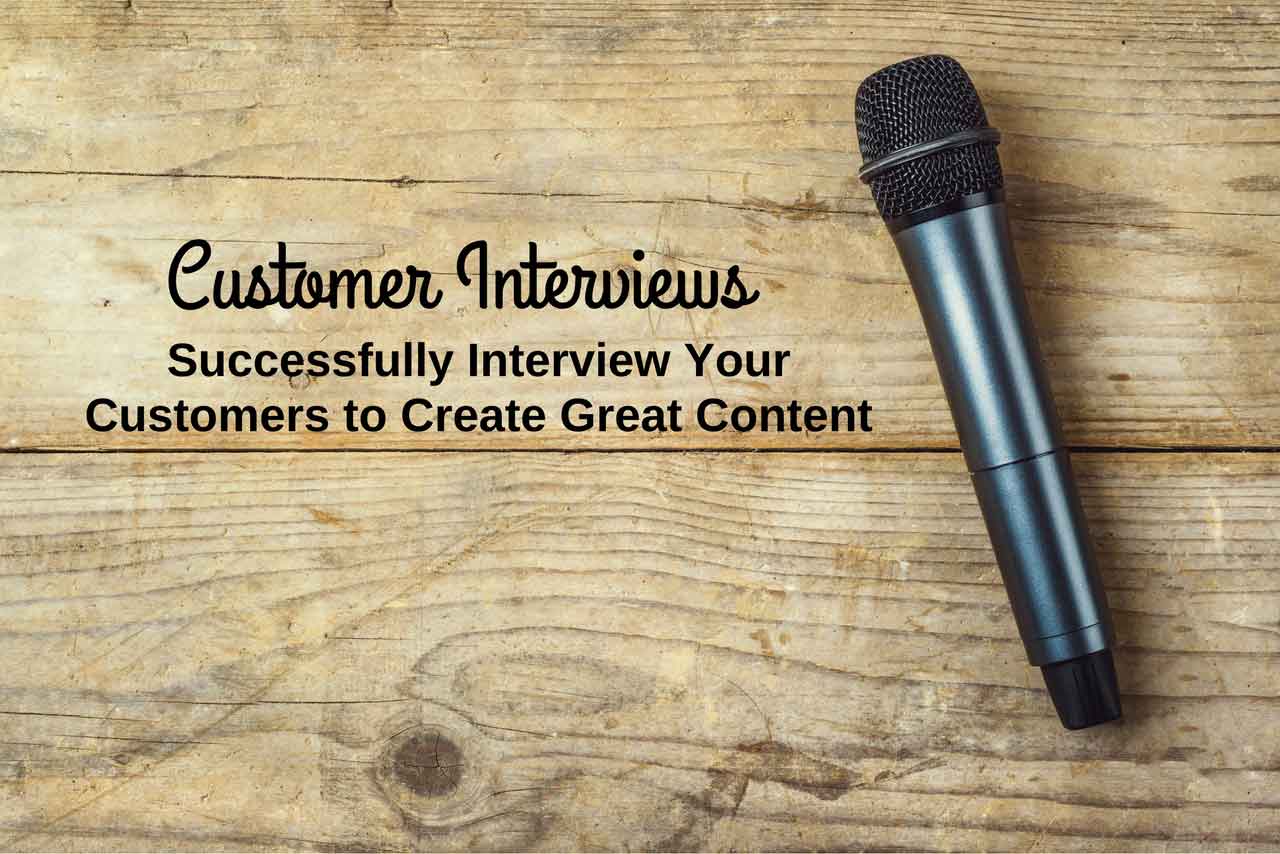 The Art of the Customer Interview
In college I spent a year working for Ohio State's newspaper, The Lantern. I wrote stories, edited copy, and photographed campus happenings. Occasionally, I had the chance to interview someone famous, including SNL alum Jim "Goat Boy" Breuer and political satirist and journalist P.J. O'Rourke. In looking back at how I approached those interviews, I realize now how woefully ill-prepared I was for the discussions.
As marketers, we're always thrilled to find a customer who's willing to publicly state not only that they use our product or service, but that they are also achieving success with it. Happily, I've learned over the years how to conduct a strong interview as a basis for a marketing article or case study. Below are some steps to think through as you approach your next customer interview.
1. Communicate about the approval process ahead of time
Once you have a customer who's ready to participate, make sure you discuss the approval process before the actual interview so they understand what to expect and who they should involve. If it's a large, well-known organization, it's worth your while to ask the PR/communications team if it's okay to move ahead with the piece (for a news release, this is a must). Some organizations have strict policies regarding vendor endorsement. In fact, a government agency I once spoke with told me a case study would be illegal! Nothing is worse than having a great interview and completing a beautiful write-up only to get the kibosh at the eleventh hour. I've been there, and it's not fun.
2. Prepare thoroughly for the interview
There's a large journalistic component of marketing writing. Whether you're interviewing someone face-to-face in an office, doing a walk-and-talk through their operations, having a phone call, or doing a video interview, you've got to do your homework so you can ask thoughtful questions.
Call up your old friend Google and get a bead on their organization from their corporate website or industry publications. Ask your sales or support reps for background on the company's challenges and how your offering helped solve them. It's fine to know the story inside and out going into the interview. You will still learn something new or perhaps unexpected when you get the story straight from someone very familiar with your product and its benefits. Once you develop your questions you may want to send them to your interviewee to help them prepare. (Some people will request this so they can gather relevant information and think through their responses.)
3. Start things off on the right foot
Begin your interview with light banter to put your subject at ease and establish a genial rapport. Always remember your customer is doing YOU a favor by participating in the marketing piece. Reiterate the approval process you'd discussed previously and let them know how the story will have positive PR benefits for both of your organizations. Now you can transition toward the primary reason for the discussion.
4. Put on your interview hat
Get a quick read on your subject and adjust your question style as needed, leveraging your question set as appropriate. Some people are very comfortable being interviewed and issue quotable quotes in their everyday speech. With others, you're lucky to get a brief sentence. Avoid yes/no questions because you may get only yes/no answers with no elaboration. Plant the seeds for strong answers with questions such as "Can you describe how our solution improved that process?" or "Tell me more about the results your team is achieving." If you're not getting the information you want, try asking the same question in a different way later on. Make sure you have enough fodder to get your marketing message in your piece.
The beauty of marketing interviews for stories is that your customer will get a chance to review and edit, so you can take their quotes and shape them more than you could in an actual news story, where there's no opportunity for review. You can't completely fabricate a quote, but most people will expect their language to be spruced up before it's presented back to them.
5. Let your customer do the talking
I can't emphasize this one enough. The focus of the discussion is on them and the great story they have to tell; it's not on you. Ask your question, and then pause. Don't fear an extra beat or two of silence. Your interview subject is probably just thinking through a response. So many times I've heard people get nervous about the void and restate their question or even give suggested answers. Be gracious and give your subject a chance to think of a good reply. If you're tag teaming with a co-worker on the interview, discuss your Q&A approach ahead of time. You don't want to be falling over each other's questions or confusing the interviewee.
6. Be flexible
Know the initial angle of the story you're trying to tell but be open to changing it based on what you hear. You may initially decide to highlight the value of customer support when your interviewee happens to mention they've achieved a 20 percent improvement with your product. Look for those aha moments during the interview. You may hear something much more interesting to lead with than what you were planning at the outset. Go with it and explore the topic in as much detail as you can.
7. Remember you represent your company at all times
If during your discussion you hear compliments about one of your co-workers, make sure to state you'll pass those along. Everyone likes to hear they're doing a good job, particularly from a customer. Likewise, if you hear a product complaint or concern, or it sounds like something isn't quite working right for your customer, let the sales rep or customer support team know. Never join a customer's negative diatribe about a co-worker or your company (even if you agree). Let them know you'll pass along their comment and nip a downward spiral in the bud.
8. End on a high note and discuss next steps
A good last question to ask is whether your subject has any final thoughts or ideas they'd like to communicate. Sometimes you'll hear wonderful overarching statements perfect for high-level marketing initiatives. And sometimes you'll just hear, "Nope!" End by letting them know when you'll forward a draft and reiterate the review process. Don't forget to close with a sincere 'thank you' for their time.
I hope you've found these suggestions useful. I'd love to help you craft your next customer case study or article. Here's how to get in touch.